We know that managing work
is different than leading people.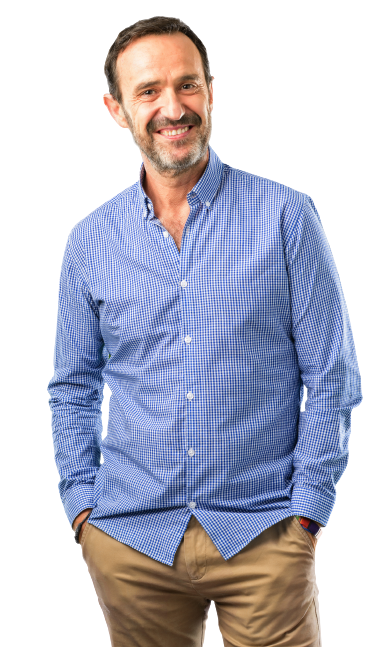 Level-Up Your Managers to Elevate Your Organization.
Consider the managers/leaders on your team. Do they …
Struggle with high levels of stress based on workload?
Face complex challenges that require clarity and decisiveness?
Lack confidence in their ability to lead others?
Do you want to …
Attract and retain top talent in the face of a tight labor market?
Equip managers with practical and effective skills ?
Provide meaningful, immediately applicable training that is cost-effective?
THE LEADERSHIP EXPERIENCE
The Leadership Experience (TLE) is a unique program for managers who may have never received any formal leadership training. It's based on what we've learned over years of coaching leaders and designing programs. It focuses on the most essential aspects of leadership, including:
Confidence
Authenticity
Trust
Balance
Boundaries
During TLE, managers will reflect on their leadership style and skills to determine which aspects hinder and which support their ability to lead effectively.
TLE coaches establish a safe environment that supports giving and receiving constructive feedback. Managers develop strong interpersonal connections with other group members while receiving one-on-one attention through individual coaching sessions.
They will be able to apply new skills, strategies, and techniques in the workplace as well as with clients they may serve, starting as soon as they complete Module One!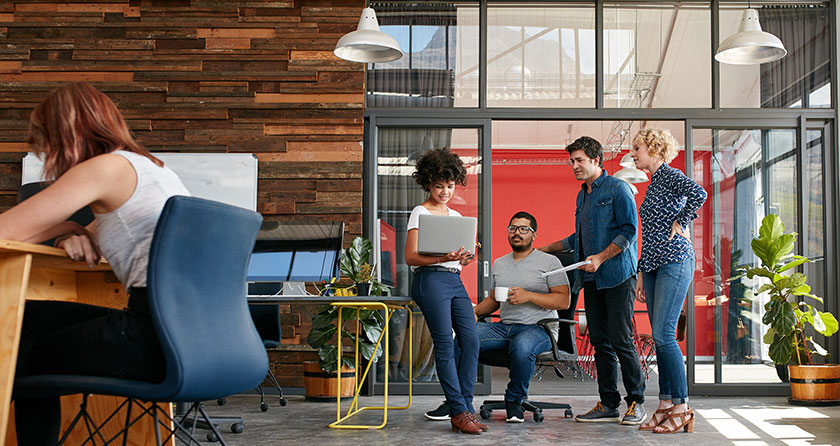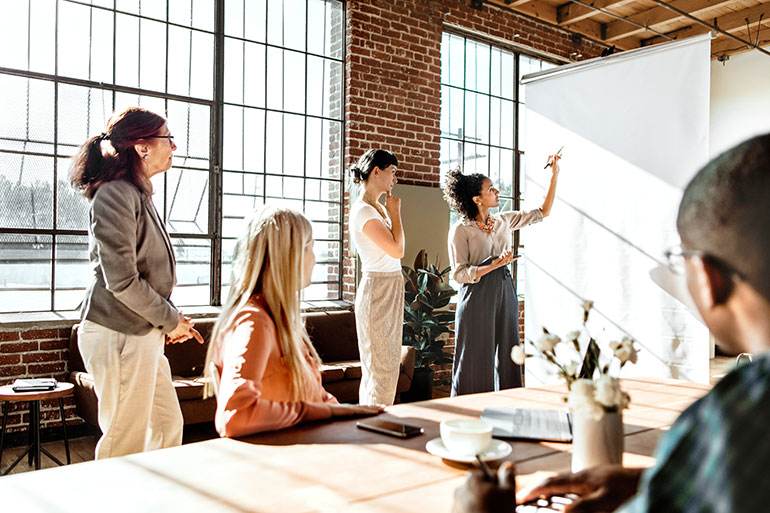 THE VALUE OF TLE
The Leadership Experience is a unique program for managers who have little (or no) management training. This program delivers value in very specific ways…
Managers will be equipped with practical and effective leadership skills that may be applied right away
TLE is a powerful way to recognize, reward, and support managers, especially those who have navigated the past 2.5 years of challenge
Priced at less than $100/hour, TLE is designed to be budget-friendly while delivering amazing value to each participant
Why Choose TLE for Your Manager?
By participating in TLE, managers become more self-aware. This allows them to more effectively motivate and inspire their teams which helps the team be more aligned. This ultimately drives high-quality service and a deeper mission-driven focus! Win. Win. Win.
We can't overstate the role that confidence plays in leadership. Leaders who believe in their own abilities are able to shift from "I'm not sure I can" to "If I can't, I'll figure it out" – which drives innovation, productivity, and all-around success!
The Value of Being Valued
Staffing challenges are real. TLE is a wonderful way to let your manager know that you see the value they bring. It gives you a powerful way to support their growth and reinforce their commitment to the organization. Show them you care by investing in them!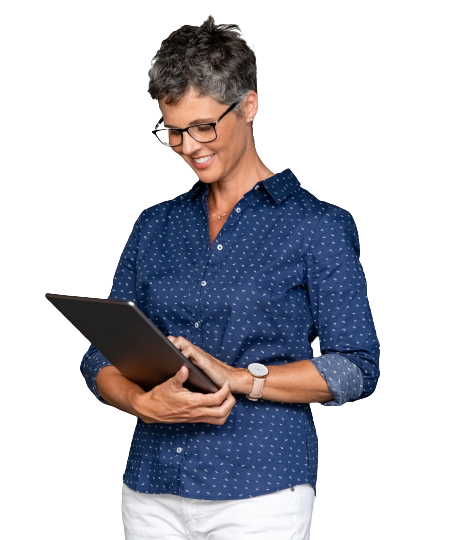 Have Questions?
Join us for a live informational session and learn more about the TLE Program on Tuesday, March 14th from 1:00 to 2:00 p.m.
SAVE YOUR SPOT
HOW THE LEADERSHIP EXPERIENCE PROGRAM WORKS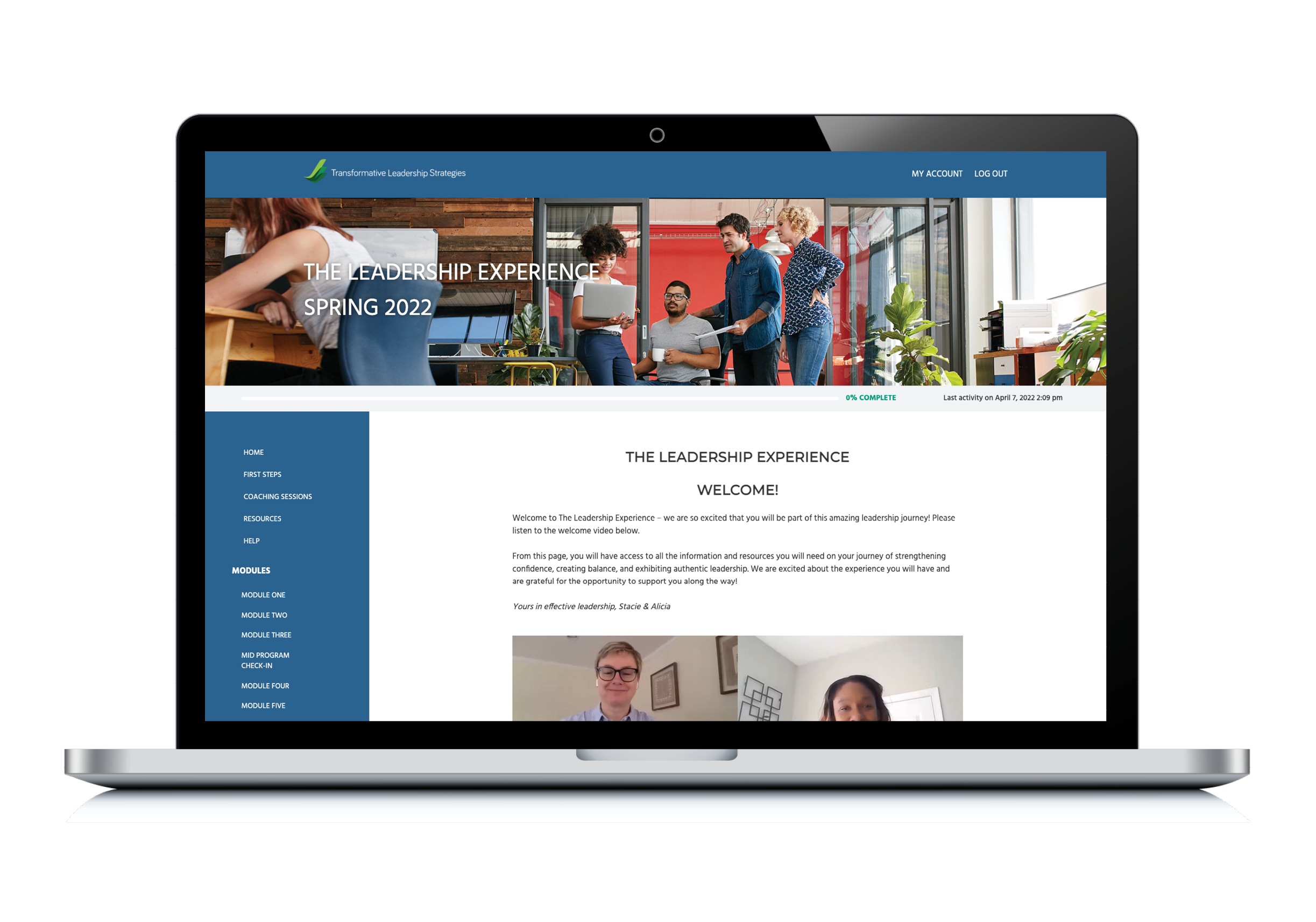 The 6-month program includes 22 hours of group and individual coaching for each participant.
Focus will be on strengthening the qualities and skills required to be an effective leader (Confidence, Authenticity, Trust, Balance, Boundaries).
Open dialogue will include areas of challenge, self-management skills, and effective communication.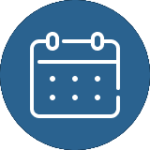 Programs run April through September and October to March.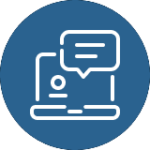 Meet with your coach and cohort for 3 hours once a month over 6 months via Zoom (18 hours).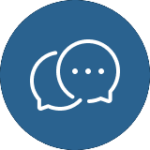 Learn to apply new skills, tools, and techniques with a certified leadership coach (4 hours).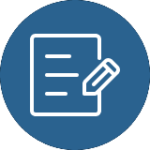 Customized worksheets to help you develop and apply your new skills between sessions.
24/7 access to all program materials.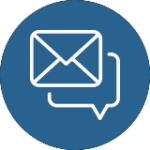 Ongoing support from coaches as needed.

My leadership skills have grown immensely
As a new manager, I have greatly benefited from the TLE program and feel this program has provided me with valuable leadership knowledge. My leadership skills have grown immensely and I attribute that to the coaching sessions that have helped me grow in the areas I need to grow, recognize my areas of strength, and apply the skills I've been learning in the sessions.
Environment of safety, sharing, empowerment
I was initially hesitant about joining this group as I was doubtful that I'd feel comfortable sharing my leadership and work challenges in front of strangers. I could not have been more mistaken. Alicia and Stacie, through their complete authenticity, created an environment of safety, sharing, and empowerment.
Hands down the best
I loved this. Hands down the best. Great content and great interaction. I would highly recommend it to my leadership.
I feel stronger
Would love to sign my staff up for this as well. I feel like a stronger employee and supervisor!
I am now more aware
I am now more aware of my leadership style and how that style impacts my ability to connect with my staff to support them in their work.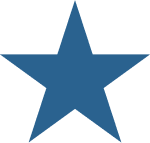 PROGRAM INVESTMENT
$2,495.00 USD

The 6-month program includes 18-hours of Group Coaching; 4-hours of Individual Coaching;
24/7 Web Portal access; Email access to coaches as needed.
Payment options include:
Pay in full: $2,495.00
Pay in three installments of $860.00 each
Pay in four installments of $650.00 each
The TLS 'Peace of Mind' Guarantee:
If you change your mind about your manager(s) participation in TLE within 5 business days of the program's start, we will refund 100% of the fee. No questions asked!
Strengthen Confidence
Participants begin by diving into the topic of Confidence. By the end of the module, they will know exactly what they value and what key factors strengthen their confidence.
Lead Authentically
Do you see managers doubting themselves and their abilities? In this session, participants identify their strengths as well as their opportunities for growth (and create a plan to address them). As a bonus, they also discover the power of empowering others.
Build Trust & Manage Conflict
Trust makes or breaks a team. In this module, managers explore team dynamics that either hinders trust or build it. They then create a plan for immediately deepening connections among their team. Participants also explore ways to approach conflict directly and constructively.
Set Boundaries & Make Effective Decisions
Boundaries are necessary for creating healthy relationships. During this module, managers explore how to set and enforce limits within their team. They also utilize a step-by-step process for solving problems and making informed decisions.
Create Balance & Manage Time
Balance is dynamic and constantly changing. In this session, managers explore what balance means to them both at work and at home. They receive strategies to use to stay more in balance and manage time more effectively.
Lead Mindfully & Celebrate the Journey!
Participants reflect on insights gained from the program. They write a Personal Leadership Statement and create a Personal Action Plan. All to support continued growth and sustained success!
WHO IS BEHIND THE LEADERSHIP EXPERIENCE?
As experienced business leaders ourselves, we have a tremendous amount of appreciation for many of the challenges faced by organizational leaders today. This, combined with our extensive executive coaching experience, has resulted in a truly transformational leadership program!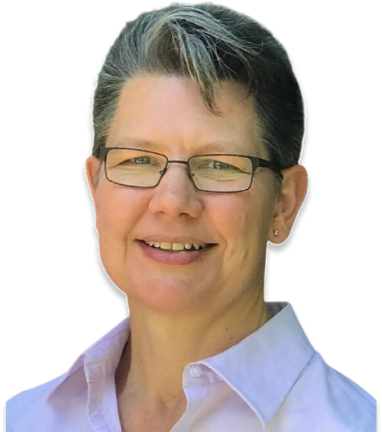 ALICIA DAVIS
Professional Certified Coach
Energy Leadership Index™ Master Practitioner
Licensed Practitioner, Results System™
Certified Compassion Fatigue Educator
Former CT Licensed Massage Therapist
Alicia's Bio
Alicia Davis is an owner/partner in Transformative Leadership Strategies. She brings over 30 years of wellbeing and leadership development experience in a variety of fields including holistic healthcare, non-profits, insurance, engineering, and corporate. Alicia creates dynamic coaching and teambuilding experiences for leaders at all levels of an organization that addresses challenges such as organizational culture, team alignment, change management, communication, and high stress.
Alicia's clients include leaders who want to improve team performance, employee engagement, and retention; staff who want to prevent compassion fatigue and burnout and improve well-being; service providers who are looking to elevate the quality of client care; and individuals who want to create a more balanced lifestyle.
Alicia is the Secretary of the Board and Governance Chair for Community Solutions Inc., a CT-based nonprofit which creates opportunities and empowers success for youth, adults, and their families.
In addition to her multiple coaching certifications, Alicia is an internationally recognized voice through her Sound Bytes for Serenity™ CD series, contributing teacher on the meditation app Insight Timer, and a contributing author to "Strategies for Success: Your Operation Manual for Excellence."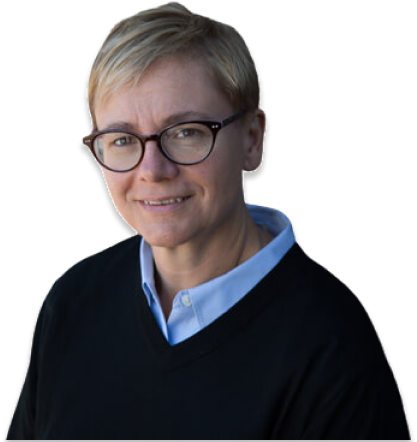 STACIE WATSON
Certified Professional Coach
Energy Leadership Index™ Master Practitioner
Licensed Practitioner, Results System™
Licensed Marriage and Family Therapist
Masters, Business Administration
Stacie's Bio
Stacie Watson, CPC, is an owner/partner in Transformative Leadership Strategies. Stacie brings three decades of experience supporting leaders and teams from a variety of organizations, ranging from large, multi-national corporations to locally based nonprofits.
Stacie began her career as a therapist, working with individuals, couples, and families in a private practice setting. Her work shifted to the Employee Assistance Program (EAP) field, where she began to recognize and appreciate the connection between emotional health, employee engagement, and effective leadership. She worked for almost two decades as a Healthcare Executive, focusing on issues such as change management and integration. Her most recent chapter includes launching TLS and supporting individuals, teams, and organizations as a Leadership / Executive Coach.
Throughout these various roles, she has been responsible for working with individuals, leaders, and teams as they navigate significant change – focusing on issues such as aligning culture, effective communication, and sustainable results. Stacie is committed to supporting her clients as they envision the future they desire and create a plan to work toward that vision. She understands the importance of recognizing each person's own unique leadership style and strengths.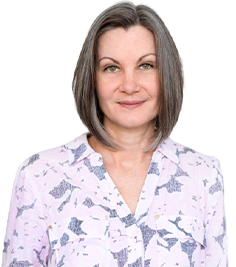 MARY VEERKAMP, PhD
Doctorate, Developmental &
Child Psychology
Professional Certified Coach,
International Coaches Federation
Energy Leadership Index – Master Practitioner
Mary's Bio
Mary Veerkamp, Ph.D., PCC, is a Professional Certified Coach, who brings almost a decade of research and consulting experience working with school teams in the Positive Behavior Interventions and Supports (PBIS) model.
Mary is passionate about creating space for clients to see possibilities and imagine shifts that meet organizational and human needs. She brings a foundational background in behavioral science, coupled with evidence-based practices in mindfulness, self-compassion, and intentional cultivation of values-aligned living to her coaching work to catalyze meaningful, lasting change.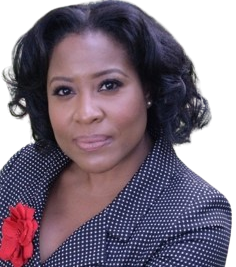 LORI JOE BROWN
Certified Coach, Trainer & Public Speaker, John C Maxell Certification Program
Certified Executive Coach, ATD
Lori's Bio
Lori Joe Brown is a professional certified coach, trainer, and public speaker with a passion for Leadership Development and Change Management. She brings with her over 20+ years of Wall Street and Corporate America experience, training groups, and coaching C-suite executives newly onboarded to their role.
Lori's passion is developing leaders and high performers. Her specialty is facilitating group sessions on leadership and performance, change management, and career development through a growth mindset. Her high-energy group sessions have brought her around the world teaching leadership across the US, Europe, Africa, and the global virtual community.
Lastly, Lori is a certified executive coach through ATD (Association for Talent Development) & John C Maxwell Certification Program, as well as a certified Trainer and Public Speaker. She holds a BA in Organizational Behavior & Change Management and an MS in Global Human Resources Management & Development both from New York University. She currently resides in Richmond, VA with her husband Dwayne Brown where they are avid travelers, foodies, and lovers of live music.

An amazing experience
The TLS Coaches masterfully create a safe space to be vulnerable and explore. Their sincerity, focus, and belief in the mission create an amazing experience.
Really great synergy
The TLS Coaches are fantastic! They have really great synergy and the perfect "vibration" for the work. I really appreciate their way of being during the individual and group coaching sessions - it really helped to reinforce the concepts.
Sessions were a safe space for sharing
Extremely engaging. Always made the sessions a safe space for exploring and sharing.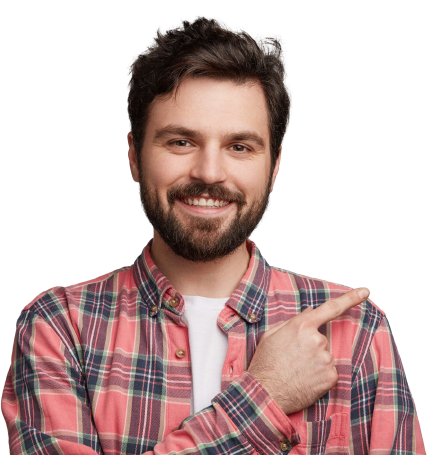 WE'RE HERE FOR YOU
As you can see, we are enthusiastic about supporting leaders! We are also passionate about TLE, primarily because we understand the need for effective leadership development and know, based on thousands of hours of supporting leaders, that a program like TLE is a truly unique and transformational experience!
Here is a quick review of the key benefits for managers: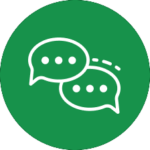 Experiencing both group and individual coaching sessions, and learning from (and with) a dynamic group of leaders while also receiving individualized support from a Certified Coach.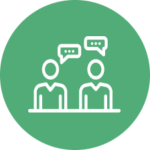 Participating in a six-month program allows managers to schedule the group coaching sessions into their calendar in a manageable way. It also means they have time to learn new skills and strategies and practice them immediately while also building their professional network.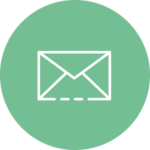 The fully automated 24/7 portal, as well as unlimited email access, means it is always possible to receive program support in a timely manner.
FREQUENTLY ASKED QUESTIONS
We've addressed some of the more common questions we hear below. If you have others, please feel free to reach out.
Who is this program for?
This program is designed for managers who have received little-to-no formal leadership training.
Are payment plans possible?
Yes, we want to make this as affordable as possible! During the online registration process, you will see the payment plan options that are currently available.
Can organizations sponsor participants?
Absolutely! Participants can sign up on their own or be sponsored by their organization. Payment is online and the process is simple.
How much time is required outside of the monthly group sessions?
That's totally up to each participant! At a minimum, there are 18 hours of group experience and four, 1-hour coaching sessions over the course of the 6-month program. Other than that, any other activities or efforts are totally discretionary. Our participants tell us that they just naturally begin to incorporate their learning into their leadership daily activities!
How many managers will be the TLE group?
The maximum size of the cohort is 10. This way we ensure that we are able to provide personalized attention during group coaching sessions.
Is it possible for multiple managers from the same organization to participate in the same cohort? Is there a discount?
Yes! We have found that multiple managers from the same organization enjoy the opportunity to participate together in this kind of forum (and don't worry, if for some reason there is a challenging dynamic between co-workers, we can accommodate that too!).
Please contact us to learn about any preferred pricing should you wish to send multiple managers through the program. Depending on the number you are considering, we can bring TLE to you and offer an organization-specific program should that meet you and your managers' needs.
Do you host an information session about TLE where I (or my staff) can learn more about the program and determine it's the right fit?
We sure do!  Our next information session is Tuesday, September 20th from 12:00-1:00 pm EST.  Register Here!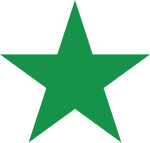 PROGRAM INVESTMENT
$2,495.00 USD
The 6-month program includes 18-hours Group Coaching; 4-hours Individual Coaching;
24/7 Web Portal access; Email access to coaches as needed.
Payment options include:
Pay in full: $2,495.00
Pay in three installments of $860.00 each
Pay in four installments of $650.00 each
The TLS 'Peace of Mind' Guarantee:
If you change your mind about your manager(s) participation in TLE within 5 business days of the program's start, we will refund 100% of the fee. No questions asked!
5 Meaningful Ways to Value Your Overwhelmed Managers
Are you concerned about the well-being of your managers at this stressful time?  Subscribe and receive simple ideas for supporting overwhelmed managers!
Not quite ready to join the TLE Program?
Subscribe below and stay informed about future Leadership Experience programs.